Posted by Elena del Valle on February 10, 2006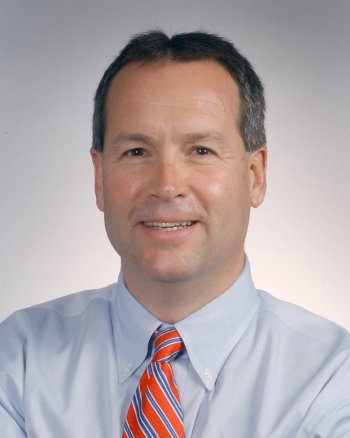 David Drummond, director of marketing, National Gypsum
Photo: National Gypsum
Charlotte, North Carolina – National Gypsum, a leading manufacturer of gypsum wallboard and related products, launched a Spanish version of its award winning website. The website offers Spanish speaking construction professionals information about the company's products and resources, including Material Safety Data Sheets (MSDS), submittals, guide specifications and product literature.
National Gypsum, its executives say, is the first company in the gypsum industry to offer its users all of its online resources in Spanish. In 1995, National Gypsum was also the first gypsum company to debut a website that introduced its products and resources on the Internet. The company enlisted the help of Enventys Latino Market Solutions, a fully integrated product and business development firm, and Vialogix, developers and designers of National Gypsum's award-winning website.
"Vialogix helped us extend our original site architecture, which our customers have told us they like using due to its ease of use, to our new Spanish language site. Enventys' expertise was invaluable in specifically tailoring the content of this site to this important, fast growing customer segment," said David Drummond, director of Marketing at National Gypsum. "The Hispanic labor force is a very important part of our industry. By providing our website in Spanish we want to be the destination of choice for Hispanic construction workers looking for product information and want them to see National Gypsum as a partner throughout their career."
The Hispanic portion of the U.S. labor force has increased rapidly over the last decade, particularly in construction, which has a larger share of Hispanic workers than any industry, except agriculture. According to the Pew Hispanic Center, 24 percent of construction workers are Hispanic. The number of Hispanic construction workers quadrupled in the last two decades.
"National Gypsum just made a major step in reaching out to the Hispanic construction professional," said Alfredo Garza, director of Hispanic Marketing at Enventys. Some estimates already put the number of U.S. Hispanics online at 12.4 million and growing 15 to 20 percent annually, four times faster than in the general population. "I really believe that they will be rewarded with the loyalty of Hispanic customers for taking the lead with this important initiative."
"National Gypsum has made a conscious effort to listen to customer feedback and deliver a consistent user experience across all its web properties. The Spanish language site caters to an important audience and continues the National Gypsum trend of giving customers the information they need to make intelligent purchasing decisions," said Rob Norris, president of Vialogix.
National Gypsum is a fully integrated manufacturer and supplier of building products used worldwide. Primary emphasis is on Gold Bond(R) brand gypsum wallboard, ProForm(R) brand interior finishing products, and PermaBase(R) brand cement board, in addition to a new XP family of abuse, impact, mold and moisture resistant products. Based in Charlotte, North Carolina National Gypsum is privately held and operates more than 40 facilities throughout the United States and Canada. The website can be accessed at NationalGypsum.com/espanol or by clicking the link Espanol on the website NationalGypsum.com.