Posted by Elena del Valle on February 9, 2006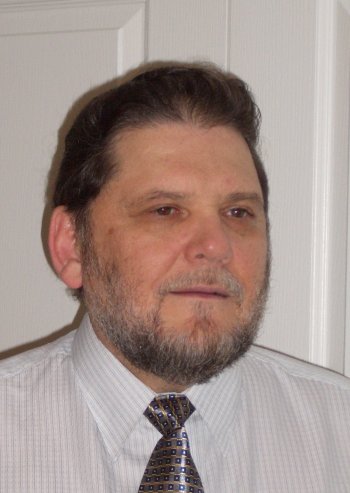 Steve Gaspar, president, VMH VideoMovieHouse.com Inc.
Photo: VMH VideoMovieHouse.com
Vancouver, British Columbia –  VMH VideoMovieHouse.com Inc. (VMH) and Centaurus Media Group & Associates Inc. (CMG) agreed to form a strategic partnership between the two companies and to develop a jointly funded marketing plan to target the North American Hispanic marketplace by introducing VideoMovieHouse.com and its fully owned subsidiary DVDMarketplace.com into the Latino Community. Initially, CMG plans to develop and implement a pilot project focusing its marketing efforts towards the large Hispanic community in the South Florida Region. Once successful, CMG aims to expand its marketing efforts towards other Hispanic markets nationwide; develop distribution channels in the southeast region with hopes of setting up of a distribution facility in Southern Florida; and aid in the development of Hispanic versions of the DVDmarketplace.com and Videomoviehouse.com websites.
"Focusing on the Hispanic market has been an easy decision for our company to make. Hispanic Americans are rapidly becoming the predominant culture in the United States and the bi-lingual Hispanic community is the fastest growing segment of the U.S economy," said Steve Gaspar, president of VMH VideoMovieHouse.com, Inc. (OTCBB:VMHVF). "Research shows Latinos are generally more aggressive DVD purchasers than the rest of the U.S population. Surveys show that 54 percent of Latinos buying DVDs purchase two  or more at a time compared to the general population's 42 percent. Therefore, it makes good business sense to team up with a media and marketing powerhouse such as CMG to help us to showcase our company to the Latino community and other ethnic communities nationwide."
Jeronimo Terife, president of Centaurus Media Group & Associates, Inc.
Photo: CMG
"CMG has plans of introducing DVDMarketplace.com and VideoMovieHouse.com into the Hispanic community worldwide. We feel we can penetrate markets previously untapped by VMH and our South Florida marketing initiative will be the first step towards globalizing the DVDMarketplace and VideoMovieHouse.com brands," said Jeronimo Terife, president of Centaurus Media Group & Associates, Inc. "South Florida is the home of the most diverse Hispanic community in the world. Our prime objective is to facilitate VMH's market penetration into Latino communities throughout the U.S.A., South America, Central America, Spain, and other regions previously untapped by VMH. The Latino community is the fastest growing segment of the U.S economy and the opportunity for VMH to benefit is enormous. Our job is to turn VMH's traffic into sales and brand recognition.  The Hispanic consumer has proven loyal to the brand."
VMH VideoMovieHouse.com, (OTCBB: VMHVF) is an online seller and renter of DVDs worldwide operating websites under the DVDMarketplace.com and VideoMovieHouse.com banners. The company intends to concentrate its near term expansion efforts toward the third party e-merchant business, commencing with DVDs and expanding to other media products as opportunities present themselves. VideoMovieHouse.com is planning a national advertising campaign rollout with aims of creating one of the world's largest interactive DVD Buyer/Seller communities. More information about the company is available at VideoMovieHouse.com
Centaurus Media Group & Associates Inc. is a recent fusion between Centaurus Productions Inc.,  Image Consulting USA Inc., Global Media Equipment Corp., Lights Up Productions Inc.,  Terrific Entertainment Inc., WRI Web results., Handle Like Eggs Productions Inc., and Spots Inc., gathering more than 20 years of experience in the various fields of  media production. CMG is a media company with worldwide expertise in the fields of audio visual services, corporate events, theatrical performances, concerts, radio and television production as well as video and music production.
CMG produces corporate videos, training videos, Radio advertising and Television commercials, jingles, 3D and 2D animations, interactive CD roms,  websites, fashion photography, graphic design, ad designs for stationary products such as news papers, magazines and brochures, as well as production of live radio and Television programs. CMG's partial list of clients includes Coca-Cola, Burger King, General Motors, AT&T, Johnson & Johnson, Mercedes Benz, Revlon, Billboard Latino Music Awards, Pfizer, NBC, Bank of America, Bayer, Pepsi, Novartis, Sony Music, NFL, Tommy Hilfiger, IBM, Miami Dolphins, Visa, Honda, Latin Grammy Awards, Ameriquest Mortgage, Glaxo Smith Kline, Estee Lauder, Univision, Citigroup, Disney Channel, Kellogg's, McDonalds, AstraZeneca, FIFA, UBS, A&E  Mundo, L Oreal, Audi, Discovery Channel, and The History Channel. For further information about the company is available at CMG