Posted by Elena del Valle on February 8, 2006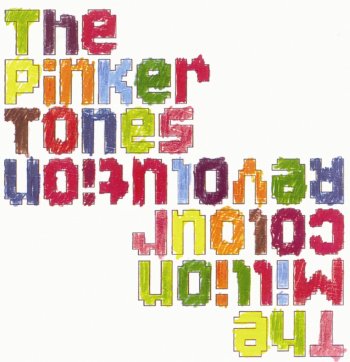 The Pinker Tones' "The Million Dollar Revolution" album cover
Photos: Nacional Records
The Pinker Tones, the brainchild of Barcelona natives Mister Furia and Professor Manso, is coming to the U.S. to launch the band's second album, "The Million Color Revolution," scheduled to be released in March by Nacional Records. Described as a cult sensation by some, the group's music is an eclectic and explosive cocktail mixing pop, funk, soul, bossa, break beat, swing, lounge, and psychedelia. 
From the beginning, The Pinker Tones realized that their new project had good potential thanks in part to the very positive energy they had during their initial recording sessions.  They composed and produced their first album released in 2003, "The Pink Connection," in what became their temporary new home, Pinkerland, a tiny rooftop studio in the center of Barcelona. It resulted in two maxi singles, "Mais Pourquoi?" and "One of Them." The album was chosen for the FNAC New Talent Award in Europe which attracted the attention of foreign labels.   
The Pinker Tones inked a deal with U.K. label Outstanding Records to release their debut album worldwide under a new name "The BCN Connection."  Thanks to the videos for the singles "Mais Pourquoi?" and "Viva la Juventud", The Pinker Tones started to appear regularly on MTV Europe and other channels around the world.  The video for "Mais Pourquoi?" spent 19 weeks in the top 20 on MTV Spain's Dance Floor Chart.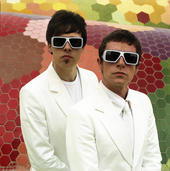 The Pinker Tones
Prior to the release of their second album, The Pinker Tones produced various albums and singles for Spanish and international bands; composed a couple of film soundtracks (Sincopat & Survival Train) and dedicated some of their time to experimenting with remixes. The Pinker Tones, made up of Professor Manso and Mister Furia, also developed a live show with the help of DJ Niño, The Pinker Tones DJ Crew, in which they combine the intensity of a rock band and the excitement of a DJ set. The DJ Crew has taken them from Barcelona to London, Caracas and Johannesburg on tour.  Details and the new animated video for "Sonido Total" are available at The Pinker Tones
To listen to "Sonido Total," The Pinker Tones recently-released song, visit HispanicMPR.com and scroll down until you see "Podcasts." Select the file with the artist name and song title of your choice and click on the play button to listen to the song online.