Posted by Elena del Valle on February 6, 2006
Nacho Hernandez, CEO and founder, iHispanic Marketing Group
Seattle, Washington – Global Market Insite, Inc., GMI, a leading provider of global market intelligence solutions, expanded its Hispanic online panel through a strategic partnership with iHispanic Marketing Group, a leading search marketing and Internet strategy company based in La Jolla, California. The company's Web presence among the U.S. Hispanic population and an extensive network of affiliates throughout Latin America, executives hope, will enable GMI to recruit new Hispanic online panelists in both regions.       
According to a 2004 study by eMarketer, there will be 16 million Hispanic Internet users in the U.S. by 2007, representing 8.4 percent of all users. At the same time, Latin America ranks fourth among total worldwide Internet users; the target demographic, aged 18 to 34 years old, is considered by many the most dynamic segment of the Hispanic online population.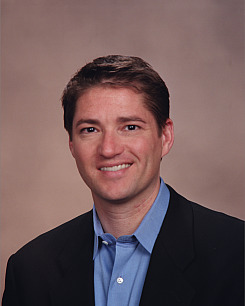 Jim Weisfield, vice president of business development, GMI
"The explosive increase in the U.S. Hispanic population,  coupled with its purchasing power, has companies competing for substantial market share of this largely untapped market," said Jim Weisfield, vice president of business development for GMI. "Adding new consumers to our panel through iHispanic will enable us to better respond to the real-time insights that market research firms and Global 2000 corporations need."
"We are very pleased to contribute to enhancing the world's largest, highly-profiled, double opt-in managed panel," said Nacho Hernandez, CEO and founder of iHispanic Marketing Group. "Our knowledge of the Hispanic online community will enable GMI to go to market quicker with enhanced panel capabilities, ensure higher panel retention and reach high return on investment."
GMI provides comprehensive integrated solutions for global market intelligence for market research firms and corporate market research departments at Global 2000 companies. Founded in 1999 with world headquarters in Seattle, Washington GMI has operations on five continents. More information is available at GMI.  
The iHispanic Marketing Group generates competitive business and marketing solutions for web site owners that target the U.S. Hispanic market and Latin America. The company maintains strong associations with the Search Engine Marketing Professionals Organization (SEMPO), the Search Marketing Association of North America (SMA-NA) and IAB Mexico. More information is available at iHispanic,