Posted by Elena del Valle on February 2, 2006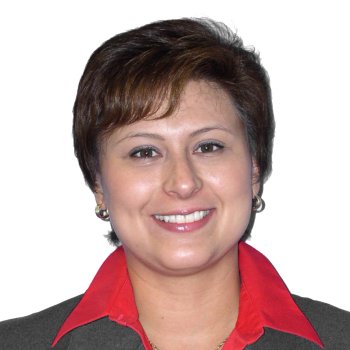 Alex Carvallo, U.S. Hispanic media manager, Consumer Marketing, Intel Americas
A podcast featuring an interview with Alex (Alejandra) Carvallo, U.S. Hispanic media manager for Consumer Marketing at Intel Americas, is available on the Podcast Section of Hispanic Marketing & Public Relations, HispanicMPR.com. During the podcast, Alex shares information on Intel plans for this year and U.S. Hispanic consumers technology preferences with Elena del Valle, host of the HispanicMPR.com podcast.
 Alex is responsible for driving Intel's marketing efforts with the largest U.S. ethnic minority and fastest growing consumer segment since WWII. Alex has held several marketing positions since joining Intel in 2005.  She has more than 10 years of hi-tech sales and marketing experience with Latino audiences. Previously, she worked for Stratex Networks, where she helped launch and market new network microwave radios through integrated campaign and sales programs. She has worked in South America and the U.S. for Netro, Stanford Telecom, Wytec and TVG Cellular (Bell Canada). For more information visit Intel and for information in Spanish visit Intel español. 
To listen to the podcast visit the website at www.HispanicMPR.com and scroll down until you see the "Podcast" on the right hand side, then select "HMPR Alex Carvallo," hit the play button or download it to your iPod or MP3 player to listen on the go, in your car or at home. To download it, click on the arrow of the recording you wish to copy and save to disk. The podcast will remain listed in the February 2006 section of the podcast.
Please take a moment to let us know how you like our new interview format and what  you would like to hear in future podcasts by posting your comments here. Thank you!