Posted by Elena del Valle on February 1, 2006
John Paton, chairman and CEO of ImpreMedia
New York, New York –  ImpreMedia, LLC, a leading publisher of Spanish language newspapers in the U.S., acquired La Prensa, a leading Spanish language newspaper in central Florida. The acquisition was made with proceeds of an $82.5 million credit facility with Goldman Sachs Specialty Lending Group, L.P. This is the fifth company acquired by ImpreMedia, following one month after its acquisition of El Mensajero in the San Francisco Bay area.
"We are pleased to add La Prensa to our company," said John Paton, chairman and CEO of ImpreMedia. "By adding the Orlando and Tampa reach of La Prensa, we now offer seven first-class publications in six vibrant markets. We can continue to provide national advertisers with an unmatched Spanish language newspaper footprint in top U.S. markets that are home to over 16 million Hispanics, 37 percent of the U.S. Hispanic population. "This is a first step for ImpreMedia into Florida and we hope to expand that presence soon. We add La Prensa, which is distributed across Central Florida, to properties in New York, Illinois, and California, where we have the nation's largest Spanish language daily newspaper , La Opinión in Los Angeles. ImpreMedia now offers irresistible market reach and an unbeatable nationwide platform of high quality local journalism."
"My husband and I founded La Prensa more than a quarter of a century ago and we believe that ImpreMedia is the right custodian of La Prensa's history and its future," said Dora Casanova de Toro, publisher of La Prensa. "We are also genuinely excited by the growth opportunity that ImpreMedia now provides for our readers, advertisers and employees. ImpreMedia has demonstrated its strong commitment to the Hispanic community in each of its acquisitions and shown a genuine passion at each of its publications for local production of high-quality Spanish-language journalism. I look forward to continuing as a member of the ImpreMedia team in the next phase of La Prensa's growth."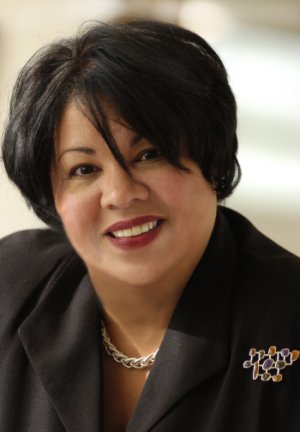 Rossana Rosado, publisher and CEO of El Diario and La Prensa
"National attention has been given to the Hispanic communities in South Florida," said Rossana Rosado, publisher and CEO of El Diario and La Prensa in New York City. "But the growth of Hispanic communities in Central Florida has actually outpaced the rest of the state's growth, 11 percent to 8 percent. Hispanic purchasing power in Central Florida alone is now in the range of $13 billion with no slowdown in sight."
"The proportion of dollars spent on Hispanic-targeted newspaper advertising remains significantly below that spent on English-language newspapers, despite projections that say that Hispanic purchasing power will grow at three times the U.S. average," added Paton. "We intend to bridge that gap by continuing to rapidly build upon what is already the biggest platform for publishing Spanish language newspapers in this country."
La Prensa also joins ImpreMedia's Domingo Network, one of the nation's largest Hispanic residential print networks. According to ImpreMedia, with the addition of La Prensa's weekly circulation of 50,000 ImpreMedia's Domingo Network will now have a weekly distribution of more than 800,000 in high density Hispanic neighborhoods across the United States; between its Domingo Network and paid daily circulation in New York and Los Angeles, ImpreMedia now has a total weekly distribution of more than 1.9 million. ImpreMedia publishes La Opinión and La Opinión Contigo in Los Angeles, El Diario/La Prensa and El Diario Contigo in New York City, La Raza in Chicago, El Mensajero in the San Francisco Bay area, and  now La Prensa in Central Florida, some of the leading Spanish language newspapers in each of their respective markets.