Posted by Elena del Valle on January 26, 2006
Gloria and Emilio Estefan
Photo: Alberto Tolot
Miami, Florida – Grammy Award-winning Miami resident Emilio Estefan will be executive producer of a star-studded celebration on October 5, 2006 to launch the Miami Performing Arts Center's (MPAC) highly anticipated, four-day Grand Opening. International singer Gloria Estefan will lead the performance along with other celebrities to be announced. Organizers want to create a musical tribute to Miami to highlight the many world-renowned artists who have played a major role in transforming the city into an arts and entertainment center. 
"It is with great pride, passion and love for the city of Miami that I will produce the launch event for MPAC's grand opening," said Emilio Estefan.   "Gloria and I have had the honor of witnessing the growth and evolution Miami has experienced over the years and have shared with the world the cultural diversity and uniqueness that has made our hometown an international centerpiece for arts and entertainment. The opening of MPAC will give Miami the opportunity to showcase the many talents that have risen from our great city."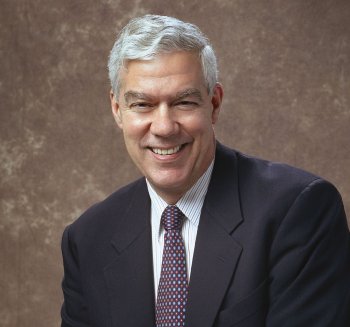 Michael C. Hardy, president and chief executive officer of Miami Performing Arts Center
Photo: Miami Performing Arts Center
"Emilio and Gloria Estefan represent the creative energy that drives the city of Miami, and their names are synonymous with high-voltage entertainment," stated Michael C. Hardy, president and chief executive officer of Miami Performing Arts Center.  "We are very pleased that they are playing a central role in our grand opening. We could not celebrate our beautiful city, its abundance of talent, and the stunning diversity that gives it such worldwide appeal without them."
Estefan will produce MPAC's inaugural evening in association with Fred Stein, who serves as executive producer of the entire Grand Opening from October 5-8, 2006. Estefan, a producer, entrepreneur, and songwriter, is recognized as a leading force in the Latin music scene. Estefan,  who received a star on the Hollywood Walk of Fame in 2004, founded the Miami Sound Machine, owns and operates local hotels and restaurants, is co-publisher of Miami-based Ocean Drive en Español, and directs and produces television specials and music videos. He has produced special events such as the closing ceremonies for the 1996 Atlanta Summer Olympics and various Super Bowl Halftime shows. As a member of the President's Committee on the Arts and Humanities,  Estefan has produced musical events at the White House.
Based in Pennsylvania, Stein and his company, The Creative Group, Inc., have led event production for grand openings such as the Paris Las Vegas resort and the Wachovia Center in Philadelphia; as well as national year-long celebrations such as the 200 anniversary of the U.S. Constitution; the bicentennial of Columbia, South Carolina; the tricentennial of Mobile, Alabama; and the 50th-anniversary celebrations of Israel held concurrently in Philadelphia, New York and Washington, DC.
The Miami Performing Arts Center is Miami-Dade County's largest ever public/private-sector partnership.  Miami Performing Arts Center leaders expect the Center to greatly enhance artistic and educational opportunities in South Florida and offer significant and long-term economic benefits for the city and the region. Designed by world-renowned architect Cesar Pelli of Pelli Clarke Pelli Architects, MPAC will include the 2,400-seat Sanford and Dolores Ziff Ballet Opera House, the 2,200-seat Carnival Concert Hall, a 200-seat black box Studio Theater, the Peacock Education Center, a restored Art Deco Tower, and an outdoor Plaza for the Arts. More information is available at Miami Performing Arts Center.