Posted by Elena del Valle on November 30, 2005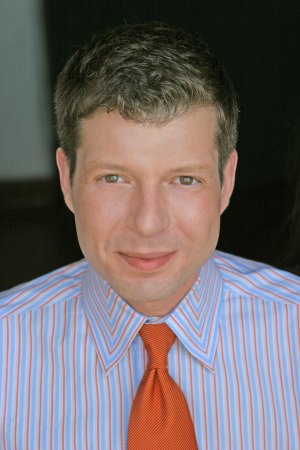 VOY Chairman Fernando Espuelas
New York, November 21 /PRNewswire/ — The newly launched VOY Music, identified as the first integrated Latin music platform created by Latinos for Latinos, is dedicated to the discovery, promotion, and marketing of Latin music. VOY Music features the world's first Latino eLabel, a virtual record label providing undiscovered artists access to free promotion and distribution of their music; a free internet radio network featuring 23 genre-based stations of both popular and emerging artists, as well as seldom heard, eclectic works; an online music store; podcasting; blogging; newsletters; music news, artist profiles and other interactive services. VOY Music is part of VOY, LLC, a multi-media company reaching Latinos and Latinophiles through television, radio, music, film, publishing and internet platforms.
"In keeping with the mission of all VOY products, VOY Music is dedicated to empowering the artist and consumer of Latin music through an innovative platform that meaningfully changes the music experience. This is a transformational moment for the Latin music industry: we are democratizing the market," said VOY Chairman Fernando Espuelas.
Espuelas has a history of conceiving cutting-edge consumer products, building globally recognized brands while being a strong advocate of empowering and connecting Latins. Named one of the "Leaders of the New Millennium" by Time magazine, he founded and was formerly chairman and CEO of StarMedia Network, the pioneering multi-platform media company for Spanish- and Portuguese-speaking audiences worldwide that introduced the Internet to consumers across Latin America.
At the helm of VOY Music is CEO Alejandro Cosentino, a senior executive with experience in multi-billion dollar companies and start-ups. Cosentino has experience running consumer-centric businesses requiring complex levels of business development, marketing and innovation.
"As the music business has shifted from an analog to a digital distribution system, where consumers are in the driver's seat of the industry, consumer marketing and operations have become paramount. Alejandro's deep experience in developing customer-centric platforms makes him the ideal leader for VOY Music," said Espuelas.
"With the range of VOY Music's products, we are providing talented, undiscovered Latin musicians a global forum to reach millions of people, while at the same time giving music fans a home base and community for Latin music," said Cosentino. "Previously, only a handful of lucky artists could dream of landing a record contract and reaching a meaningful consumer market. Now with VOY Music, Latin musicians around the globe can immediately reach consumers and directly promote their work through the VOY eLabel(TM) and our 23 channels of radio,  while selling their music to a worldwide audience. For consumers of Latin music, we are a central plaza, providing access to a full spectrum of musical styles and showcasing both popular and rare, previously undiscovered music. This is unprecedented in the industry," he added.
VOY Music CEO Alejandro Cosentino
The VOY Music senior management team also includes Ruth Infarinato, former MTV Latino VJ as content director; Latin music industry veteran Rudy Vila as vice president of Business Development; and accomplished technology executive Gabriel Paluch, as chief technology officer. With offices in New York, Los Angeles, Miami and Buenos Aires, VOY Music plans to open satellite offices in Spain and principal Latin American cities in 2006.
VOY, LLC is a media company focused on the Latin market and those consumers discovering Latin culture. Through a suite of VOY- branded products and services, including television and radio programming, films, music and publishing, as well as a television network, the company endeavors to help its consumers achieve their aspirations. VOY donates ten percent of its profits to the VOY Foundation, Inc., a non-profit organization that awards college scholarships to Latino youth. VOY has offices in New York, Los Angeles and Buenos Aires.