Posted by Elena del Valle on October 31, 2005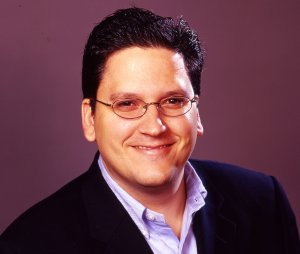 Manny Ruiz, president Hispanic PR Wire
Miami, FL–(Hispanic PR Wire)–October 5, 2005–In celebration of its fifth anniversary, Hispanic PR Wire relaunched its bilingual news Website with a new look and powerful features for journalists, marketers and consumers. Highlights of the new website include: Three new news channels including HPRW's 15th news category Human Interest, a dedicated channel for Multimedia-related press releases and a link for broadcast TV and radio advisories; an improved internal search engine in Spanish and English that archives stories published on Hispanic PR Wire; in-depth, dedicated job listings for Hispanic journalists, Hispanic advertising and public relations professionals; an updated listing of Hispanic and multicultural related conferences and conventions; a feature that allows visitors to email Hispanic PR Wire stories to their colleagues and friends; a listing of Hispanic market facts and another link with statistics about Hispanic media; a list of Latino culture links; a listing of Hispanic PR Wire's online guaranteed placements; a link to the latest issues of The Hispanic PR Monitor, a Hispanic PR Wire national monthly trade newsletter.
"Our new Website features a host of useful changes that journalists and marketers told us they wanted but also retains the popular, intuitive navigation style that makes it one of the most visited Hispanic news Websites in the nation," said Hispanic PR Wire President Manny Ruiz.
Website headlines are linked to Hispanic news partner websites throughout the country including Yahoo! en Español, HispanicBusiness.com and El Latino de San Diego.  A dynamically generated newsfeed of Hispanic PR Wire wire news releases and photos is available to media and non-profit organizations.  
Miami-based and Latino-owned Hispanic PR Wire (HPRW) is a leading press release newswire service for Hispanic and Puerto Rico journalists and marketers. Through scores of news partnerships with many Hispanic newspapers, magazines and Internet portals, HPRW offers clients more than 70 online media placements with any geographic press release distribution.
Hispanic PR Wire sends corporate, government and non-profit press releases and media advisories daily to thousands of journalists subscribed to receive its free email and fax newsfeeds. Media subscribers can register for HPRW's news by accessing HPRW's media registration form online. The online form enables journalists to select which news they want to subscribe to from among HPRW's 15 news categories varying from Entertainment and Business/Finance to Government and Immigration.
Hispanic PR Wire is a sister company of editorial features service ConTexto Latino, Hispanic monitoring service LatinClips, Hispanic Web marketing firm Hispanic Digital Network and African American wire service Black PR Wire. HPRW is also the exclusive Hispanic wire partner of leading corporate wire distributor Business Wire and public affairs news distribution leader US Newswire.