Posted by Elena del Valle on October 27, 2005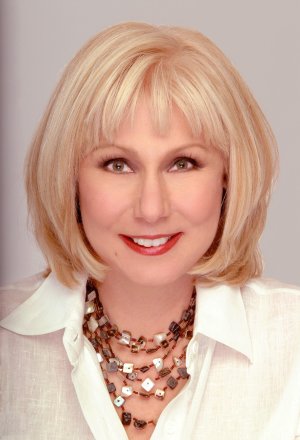 Cristina Saralegui, host of "The Cristina Show"
Miami, FL (October, 2005).  Cristina Saralegui, host of Univision's top-rated The Cristina Show, was unanimously elected into the Broadcasting & Cable Hall of Fame, which each year honors those who have made significant contributions to the electronic arts.  Cristina joins luminaries in the Hall of Fame Roster such as Johnny Carson, Tom Brokaw, Ted Koppel, Dan Rather, Dick Clark and Jackie Gleason.
 
"The Reed Television Group is extremely proud to recognize Cristina's accomplishments in more than 16 years as host of 'The Cristina Show'," said Charlie Koones, president of the Reed Television Group.  "Through the medium of television, Cristina has educated, enlightened and entertained millions of people.  Her induction into the Hall of Fame is well-deserved."
 
"It is one of the greatest honors of my life to be inducted into the Broadcasting & Cable Hall of Fame," said Cristina.  "Throughout my television career, I have tried to entertain my people and sometimes perhaps slip in a little information they can use.  I thank the Reed Television Group for this great recognition."
The Broadcasting & Cable Hall of Fame was established 15 years ago to honor professionals in all reaches of Radio, Television, Cable and Satellite who have been the pioneers, innovators and stars of the media.  The 15th annual Hall of Fame dinner will take place on Monday evening, October 24 in New York's Waldorf Astoria Hotel.  Proceeds from the formal dinner will benefit The Broadcasters' Foundation and Cable Positive.
Other 2005 inductees are: Dick Ebersol, chairman, NBC Universal Sports and Olympics; Tom Joyner, host of Tom Joyner Morning Show and chairman of BEACH Media, Inc.; Ken Lowe, president and CEO of The E.W. Scripps Company; Steve Mosko, president of Sony Pictures Television; Dick Parsons, chairman and CEO of Time Warner, Inc.; William Shatner, actor, director, producer and writer; Dennis Swanson, executive vice president and COO of Viacom Television Stations Group; Anne Sweeney, co-Chairman of Disney Media Networks and president of Disney-ABC Television Group and Michael Willner, president and CEO of Insight Communications.
A winner of 11 EMMY® awards, Cristina Saralegui made her television debut in 1989, as host and executive producer of "The Cristina Show" on Univision, the nation's leading Spanish-language television network.  Her talk show attracted millions of viewers and after 16 years on the air and more than 3,000 shows, "The Cristina Show" remains the number one U.S.-produced talk show on Spanish-language television in America.  It is also seen throughout Latin America, in many European countries and enjoys an estimated audience of 100 million viewers worldwide.  In the U.S.,"The Cristina Show" airs Monday nights at 10 p.m. (EST) on the Univision Network.
Cristina was recently named one of the "25 Most Influential Hispanics" in the U.S. by Time magazine.  Cristina and her husband and manager Marcos Avila recently inaugurated Blue Dolphin Studios in Miami, the home of "The Cristina Show." It is also the headquarters for her monthly magazine Cristina la Revista and Cristina's bilingual website, www.cristinaonline.com.