Posted by Elena del Valle on October 19, 2005
The Census revealed Hispanics are the largest minority in the U.S.   In Hispanic Marketing & Public Relations (Poyeen Publishing, $49.95), the first book to address marketing and public relations as a means to reach Latino audiences, 19 Hispanic market experts tell you what to do about it. Several of those experts will attend the PRSA 2005 International Conference, October 22-25 at the Fontainebleau Resort in Miami Beach. Book editor and contributing author Elena del Valle and Heidi Eusebio, David Henry and Federico Subervi, Ph.D., also contributing authors, will be presenters at the Multicultural Communications Section Master Class Session "Changing the Face of Public Relations: Latino Media Issues including Electronic Publicity and Media Training" Monday October 24 at 8:30 a.m.   
They will also participate in a book signing hosted by PRSA and Hispanic PR Wire from 5:30 to 6:30 pm during the Exhibit Hall Reception Sunday, October 23, 2005. Book copies will be available for purchase at the PRSA bookstore near the registration booth for the duration of the conference. Book authors will gather at the Hispanic PR Wire booth for the book signing. Hispanic Marketing & Public Relations benefits the Hispanic Marketing & Communication Association, a national 100 percent volunteer driven professional association.   
Confirmed authors 
Elena del Valle, editor, project director and contributing author
Principal, LNA World Communications
Heidi Eusebio, contributing co-author
Vice president Diversity Solutions, Edelman
David Henry, contributing author
President and founder, TeleNoticias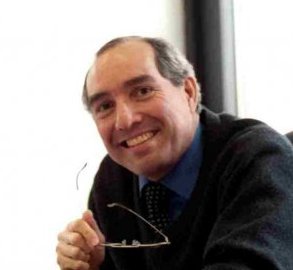 Federico Subervi, Ph.D., contributing co-author
Professor School of Journalism and Mass Communication, Texas State University-San Marcos
Christine Clavijo-Kish, contributing co-author
CEO LatinClips
Hispanic Marketing & Public Relations provides 435 pages of information, case studies, graphics, market data and opinions based on the experiences of nineteen U.S. Hispanic market experts and benefits HMCA.  Information on the book, including a list of authors and newsletter sign up instructions, is available at  www.hispanicmpr.com  .
Seventeen practitioners and two university academics, contributed fifteen chapters to the book. Cover design was by Cris Ascunce of CAT Grafix, Inc. Topics include a U.S. Hispanic market outline, acculturation issues, reaching Hispanics online, reaching Hispanics in-language, demographic projections, perceptions, public relations, Hispanic media, electronic publicity and media training, special events and qualitative and quantitative research considerations.  Authors include a veritable who's who of U.S. Hispanic marketing.  Research guru Carlos Santiago, president of the California based Santiago Solutions Group, wrote the foreword.