Posted by Elena del Valle on June 2, 2005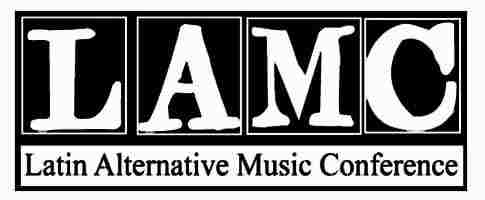 6th Annual Latin Alternative Music Conference (LAMC) New York City August 3 – 6, 2005
Live performances by GRAMMY nominated artists including a homecoming by electro-rock act Kinky, winners of the first LAMC Battle of the Bands contest; Colombia's famed Aterciopelados; quadruple GRAMMY nominee Natalia Lafourcade, and Monterrey Mexico's dynamic duo, Plastilina Mosh.
Additional performers include punk/emo band Coheed and Cambria, headed by frontman Claudio Sanchez; platinum selling techno-pop trio Moenia; Spain's newest singer/songwriter sensation, Bebe; Venezuelan party boys, Los Amigos Invisibles; Miami teen rocker JD Natasha; Flamenco-rock fusion act Martires del Compas; Spanish electro-pop songstress Ana Laan; Argentine rockers Catupechu Machu; debuting music from their highly anticipated forthcoming album, Tijuana's critically acclaimed Nortec Collective; and some of Latin Hip Hop's best wordsmiths for the event's first ever Lyrical Hip Hop Slam Night.
Past conferences have averaged more than 1,000 music industry attendees and 20,000 concert fans each year. This four-day conference providing networking opportunities with the genre's leading artists, label executives, journalists, marketers, managers, retailers and programmers, is among the most extensive available.