Posted by Elena del Valle on September 8, 2008
Lucia Ballas-Traynor, former senior vice president and general manager, MTV Tr3́s
Photo: MTV Tr3́s
A podcast interview with Lucia Ballas-Traynor, former senior vice president and general manager, MTV Tr3́s, is available in the Podcast Section of Hispanic Marketing & Public Relations, HispanicMPR.com. During the podcast, Lucia discusses MTV Tr3́s with Elena del Valle, host of the HispanicMPR.com podcast.
Prior to joining MTV Tr3́s, Lucia worked for IDT Corporation where was senior vice president of Hispanic Marketing and was responsible for formulating Hispanic marketing strategies for the company's Telecom division. Lucia started her career in Hispanic television 18 years ago at Univision.
In 1989, she embarked on a new career path, working as advertising sales executive for Univision's Más Magazine. In 1994, she joined Galavision as ad sales director and in 1999 was appointed general manager, assuming responsibility for all of the network's operations.
---
"Best in Class Hispanic Strategies" audio recording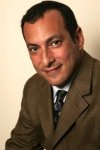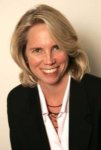 Presenters Carlos Santiago and Derene Allen
Find out what makes 25 percent of the top 500 Hispanic market advertisers out perform the remaining companies

Discover what questions to ask, steps to take to be a Best in Class company
Click here for more about "Best in Class Hispanic Strategies" audio recording
---
During Lucia's tenure, Galavision's distribution nearly doubled and the profile of the network's audience grew amongst the coveted 18-34 year old demographic, making it one of the most popular Hispanic networks in the United States for teens and young adults. Under her leadership, the network pioneered original, U.S.-produced programming for the younger Hispanic demographic, which resulted in high ratings gains in those segments.
Born in Chile Lucia came to the U.S. with her parents in the mid 1970s. She and her husband Michael live in New Rochelle, New York with their two children, Carolina and Michael.
To listen to the interview, scroll down until you see "Podcast" on the right hand side, then select "HMPR Lucia Ballas-Traynor," click on the play button below or download the MP3 file to your iPod or MP3 player to listen on the go, in your car or at home. To download it, click on the arrow of the recording you wish to copy and save to disk. The podcast will remain listed in the September 2008 section of the podcast archive.
---
Find out what multicultural kids across America think
Listen to Michele Valdovinos, SVP, Phoenix Multicultural in
"Marketing to Multicultural Kids" audio recording

Michele Valdovinos gives a presentation and participates in an extended Q&A discussion about multicultural children based on a Phoenix Multicultural and Nickelodeon study of 1,300 multicultural children in 16 United States markets.
Find out about
• The Phoenix Multicultural Kids Study
• Relationship between children and their context
• Issues relating to family, technology and media, diversity, buying power, relationships in household, self perception, values, acculturation, cultural heritage, frequency of media activity, income and spending, brand preferences, the American Dream
• How many billions of dollars buying power multicultural kids children have
• Children's spending attitudes, habits by ethnicity
• How much money a year Hispanic kids have available to spend
• Types of products Hispanic kids buy
Click here for information on "Marketing to Multicultural Kids" audio recording
---