Posted by Elena del Valle on February 4, 2008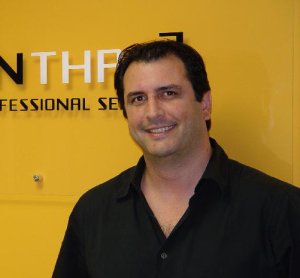 Sergio "El Sensei" Barrientos, co-founder and chief creative officer, Latin3
Photo: Latin3
A podcast interview with Sergio "El Sensei" Barrientos, chief creative officer, Latin3, is available in the Podcast Section of Hispanic Marketing & Public Relations, HispanicMPR.com. During the podcast, he discusses games as a media vehicle with Elena del Valle, host of the HispanicMPR.com podcast.
Sergio, known by many colleagues as "El Sensei," has leveraged his target market strategies for Cingular, Dell, Google, Microsoft, Nextel, Pepsi, Reebok, Sony, TACA, Visa and Xerox by creating shopping environments for online stores. "El Sensei" is the recipient of Latino Marketing Awards, Web Awards, iNovas, PMA's, and Reggies. Sergio and his team have also made the finals at Cannes Cyberlions.
Before working with Latin3, Sergio was creative director for other companies in Latin America, Spain and the United States for more than 14 years. Prior to joining Latin3, he managed corporate services for a Latin American communications and interactive group.
---
Reach Hispanics online today with
"Marketing to Hispanics Online" audio recording
Identifying and characterizing the booming Hispanic online market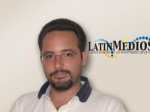 Joel Bary, Alex Carvallo and Matias Perel
Find out about
• The 16 million Latino online users
• Latino online users by gender
• What they do online
• Their language preferences
• How to reach Hispanic urban youth online
• What affects their online behavior
• What influences their purchases
Click here for information about "Marketing to Hispanics Online"
---
To listen to the interview, scroll down until you see "Podcast" on the right hand side, then select "HMPR Sergio Barrientos," click on the play button below or download the MP3 file to your iPod or MP3 player to listen on the go, in your car or at home. To download it, click on the arrow of the recording you wish to copy and save it to disk. The podcast will remain listed in the February 2008 section of the podcast archive.
---
Make your ads resonate with Hispanics
Listen to C&R's Research Director Liria Barbosa in
"Hispanics' Perspective on Advertising" audio recording

Liria Barbosa gives a presentation and participates in an extended Q&A discussion about
• Type of ads Latinos prefer
• Latino top media choices
• Percent of Latinos who tried products because of ads
• Percent of Latinos who purchased products because of ads
• What makes an ad "Hispanic"
• If ad language is important for bicultural Latinos
• What to keep in mind when targeting bicultural Latinos with ads
Click here for information on Hispanic Perspectives on Advertising
---
A video message in Spanish from one of our sponsors
---