Posted by Elena del Valle on December 21, 2005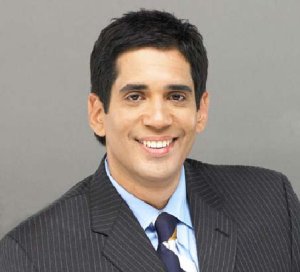 Hiram Enrique, product manager for Yahoo! en español news
Yahoo! en español hired Hiram Enriquez, a member of CNN en español's founding team of journalists, as the company's product manager for Noticias (News). In this position, Enriquez will spearhead the overall expansion of Yahoo! en español's Noticias site.
"The English-language Yahoo! News site has been a perennial category leader and with Hiram's extensive experience in media and technology we plan to continue that success on the Spanish-language side," said Jose Rivera Font, general manager for Yahoo! North Latin America. "Hiram will broaden the scope of Yahoo! Noticias as we offer a greater variety of features and personalized content that is compelling and relevant to our users."
Prior to his arrival at Yahoo! en español, Enriquez was host and producer of "Zona Digital," a show he created for CNN en español which focuses on the Internet and personal technology. In addition, he served as producer and correspondent for the news network's business and finance shows, "Economía y Finanzas" and "En Efectivo."
"For years, I have reported on the convergence of varying forms of media and the impact of new communication technologies on our daily lives," said Enriquez. "We are now at a very exciting stage in the development of this new medium, fulfilling some of the Internet's old promises and opening new opportunities. I am thrilled to now be at Yahoo! to help put into practice some of these innovations." 
Enriquez's achievements in the field of journalism include a recent interview with Bill Gates for "Zona Digital," coverage of the war in Iraq and the space shuttle Columbia, the September 11 terrorist attacks, and NASA's missions to Mars. A native of Cuba, Enriquez earned a B.A. in Journalism from the University of Havana and an M.A. in Mass Communication from Georgia State University. He also attended graduate school at the University of North Carolina at Chapel Hill.
Yahoo! en español is one of the 25 worldwide properties of Yahoo! Inc. and is part of Yahoo!'s U.S. Hispanic network. The Yahoo! network is one of the most trafficked Internet destination for U.S. Hispanics,* boasting more than 11 million Hispanic monthly users in the U.S. and Puerto Rico. Yahoo! seeks to provide online products and services essential to users' lives, and offers a broad range of tools and marketing solutions for businesses to connect with Internet users around the world. Yahoo! Inc. is headquartered in Sunnyvale, California  and Yahoo! en español is based in Coral Gables, Florida.
* comScore Media Metrics (November 2005)